Welcome to China Digital Marketing Masterclass
This comprehensive masterclass will turn you into a China marketing expert
The latest
China insights
CERTIFICATE
of graduation
What are the courses?
China Marketing Masterclass
A comprehensive 8-module course that will teach you
all you need to know to succeed in China's fast moving consumer market TODAY!
Want to start lighter?
4 individual modules designed around specific topics of high importance in China's digital marketing landscape: WeChat, Weibo, Chinese Bloggers and Chinese Tourists.
Why should you take these courses?
UNDERSTAND CHINA
Stay at the top of your game by learning about China, the world's most exciting consumer market
BECOME AN EXPERT
Propel your career by becoming the go-to person in your organization who knows how to deliver results when it comes to China.
BE RECOGNIZED
Be seen as a China marketing pro with top-notch certification.
WHAT WILL I LEARN?
Understand the modern Chinese market, consumers and social media landscape
How to build an effective Chinese social media strategy and capture quality leads
How to use influencer/KOL marketing to nurture prospects and convert them into paying customers
How to create campaigns to boost your traffic and get new leads
How to craft marketing messages that get you noticed in China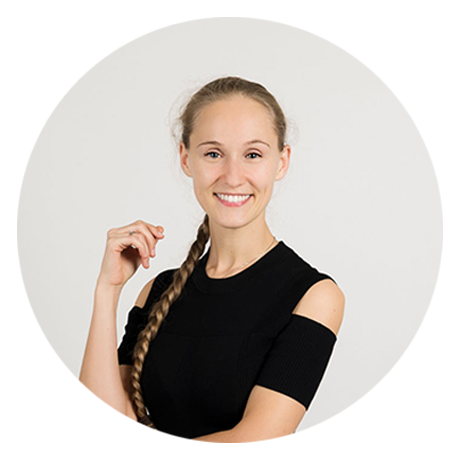 Ashley Galina Dudarenok
Instructor
Ashley is a China marketing expert, agency owner, keynote speaker and three-time bestselling author. She is the founder of several China-focused businesses, including social media agency Alarice and marketing training company ChoZan.

In the past 3 years, Ashley has taught over 4,500+ students across 16 countries how to craft an effective China strategy, understand modern Chinese consumers and reach them on local social media platforms without using Google, Youtube, Facebook or Instagram.
Great masterclass, loaded with highly relevant examples and brilliantly delivered. A must for anybody that wants to market in mainland China.
Erwan Thomassain, Genesys
A great overview of digital in China, very insightful and I'll start exploring the mentioned apps as soon as we are back. Ashley is very knowledgeable!
Estee Wu, Clarins
Deep dive into China's digital economy and how the marketplace ticks. Lot's of case studies, tips and tricks. Excellent on so many levels!
Neerja Sujanani, Plus Group
Ashley is truly professional with an international perspective, yet down to earth. The training is packed with practical tactics and cases!
Bianca Un, Hang Lung Property
What if I'm unhappy with the course?
We would never want you to be unhappy! If you're unsatisfied with our product,
contact us within 48 hours of the purchase and we'll give you a full refund.