The latest
China insights
About :
Weibo is one of the biggest social media platforms in China and the country's most effective platform for marketing. 70% of China's influencers and key opinion leaders (KOLs) use it and there is a thriving market in influencer marketing. Well known foreign brands, such as Chanel, Nike and P&G, are very active on it and have scored some big marketing wins. To reach out to Mainland consumers, establishing a prominent presence on Weibo is a must.
A note from Ashley:

I've been following Weibo since its launch in 2009 and teaching effective Weibo marketing globally for the past 3 years. This course consists of high-quality video recordings of my latest Weibo marketing module delivered in the summer of 2019 and is supplemented with presentations, downloadable content and tests.
After completing this Weibo module, you'll be equipped with knowledge and actionable insights on how to succeed on this platform in China.

In this module, you'll learn:
How Weibo works in terms of marketing
How to register, optimize and customize your new Weibo account
How to develop an effective content strategy: The 4-1-1 Rule
How to gain Weibo followers and develop a community
Weibo advertising options
What Weibo's newest features are that will help you market and sell
Cases and best practices from a variety of industries
What do people say?
"Very good masterclass, loaded with highly relevant examples and brilliantly delivered. A must for anybody that wants to market in mainland China."
Erwan Thomassain, Genesys
---
"Ashley's story and insights are a must for all marketing team and her ebullient energy is contagious!"
Coen Tan, Lead Trainer at Ministry of Influence
---
"Very informative! Real life cases. A benefit in every way!"
Stefanie Chiu, GM Marketing and Communications at Li & Fung
Your Instructor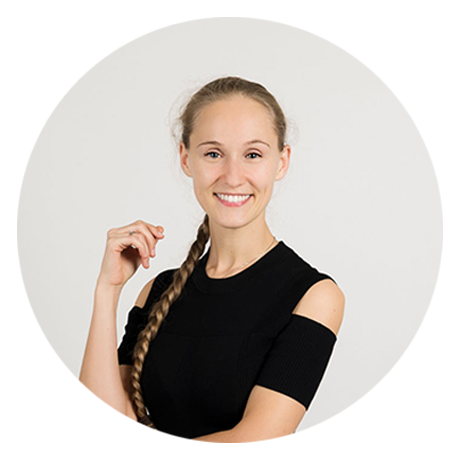 Ashley is a China marketing expert, agency owner, keynote speaker and three-time bestselling author.
She is the founder of several China-focused businesses, including social media agency Alarice and marketing training company ChoZan.
In the past 3 years, Ashley has taught over 4,500+ students across 16 countries how to craft an effective China strategy, understand modern Chinese consumers and reach them on local social media platforms without using Google, Youtube, Facebook or Instagram.
More testimonials:
---
"A deep dive into China's digital economy and how the market place ticks. Lots of case studies, tips and tricks. Excellent on so many levels!"
Neerja Sujanani, Plus Group
---
"Ashley is a great resource on China's quickly changing social media landscape. If you have an opportunity to learn from Ashley, you'll be impressed with her energy and depth of insight."
Chris Baker, Founder at Totem
---
"Nobody knows Chinese Social Media like Ashley. I say this as an ex-competitor."
Brad Emery CEO, Founder The Aimviva Travel Club
Frequently Asked Questions
What if I am unhappy with the course?
We would never want you to be unhappy! If you're unsatisfied with our product, contact us within 48 hours of your purchase and we'll give you a full refund.