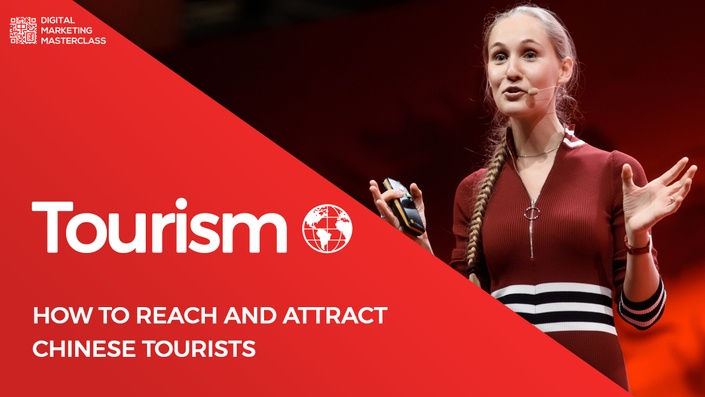 How to Reach and Attract Chinese Tourists
Learn About the Key Touchpoints to Build Bridges with China's High Spending Travellers
Watch Promo
The latest
China insights
Tourism module
Certificate
About:
In 2018, China had over 149 million outbound travellers, an increase of 14.7% from 2017. They're the world's biggest source of tourists and, at an astounding US$115 billion, the biggest spenders while overseas. China has gone from a travel minnow to a travel whale, leaping ahead of Western countries. Opportunities are huge and will only continue growing as they add new destinations and more Chinese people travel.
But how can overseas businesses benefit from the increasing number of Chinese travellers? Whether you work for a hotel chain, an amusement park, or a cross-border e-commerce outfit, you should have a comprehensive understanding of your customers and how to plan successful campaigns to target them.
A note from Ashley:
I've been following the Chinese outbound tourism market since lifted off in 2011 and teaching about modern Chinese travellers for the past 3 years. This course consists of high-quality video recordings of my latest Chinese Tourism Marketing module delivered in the summer of 2019, and is supplemented with presentations, downloadable content and tests.
After completing this module, you'll be equipped with knowledge and actionable insights on how to reach and attract the modern Chinese tourists.
In this module, you'll learn:
All about China's tourism industry
Modern Chinese tourists: Who are they and what do they want?
How to reach modern Chinese tourists
The best way to market to Chinese travelers
How to double your sales from Chinese tourists
The most recent case studies from 2019
What do people say?
"Inspiring and insightful sharing! We've received a lot of encouraging feedback from our cast members."
Ernie Yuen, Hong Kong Disneyland
---
"It was an experience to savor in itself, and yet so choc-full of insights and value."
Coen Tan, Lead Trainer at Ministry of Influence
---
"Ashley's presentations are packed with insights and are inspiring. We learned a lot!"
Erica Chan, Regional Director of Digital Marketing, Shangri-La
---
"Awesome workshop! Resourceful and useful insights from Ashley. Learned a lot that would benefit my work. Useful ideas and recommendations. Definitely going to share with my China team!"
Assistant Manager Digital Marketing, Scholastic Asia
Your Instructor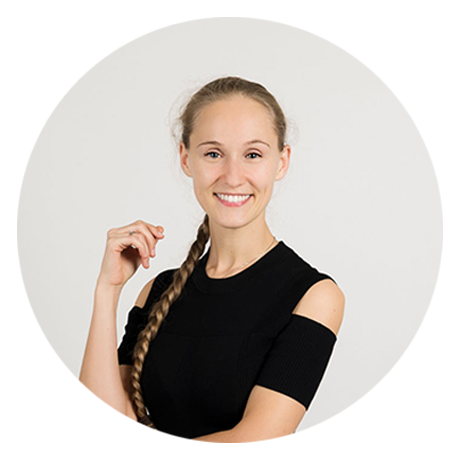 Ashley is a China marketing expert, agency owner, keynote speaker and three-time bestselling author.
She is the founder of several China-focused businesses, including social media agency Alarice and marketing training company ChoZan.
In the past 3 years, Ashley has taught over 4,500+ students across 16 countries how to craft an effective China strategy, understand modern Chinese consumers and reach them on local social media platforms without using Google, Youtube, Facebook or Instagram.
More testimonials:
---
"Ashley has an impressive knowledge of the Chinese market but what makes her an awesome speaker is her energy and passion. She knows how to keep an audience involved in her presentations and always has anecdotes to illustrate her points!"
Heri Andrianjafy, Co-founder at Coolhobo
---
"Great masterclass, loaded with highly relevant examples and brilliantly delivered. A must for anybody that wants to market in mainland China."
Erwan Thomassain, Genesys
---
"Inspiring! I liked the impressive examples of digitalization in China."
Georg Schranner, General Manager Programme Security Plant IT, BMW
---
"A useful workshop providing new information which can be shared with our PR team at headquarters to improve our approach to social media. Really good trainer who knows her subject."
Petra Gauthry, RIU Hotels and Resorts
Frequently Asked Questions
What if I am unhappy with the course?
We would never want you to be unhappy! If you're unsatisfied with our product, contact us within 48 hours of your purchase and we'll give you a full refund.